---
Water Bottle Rocket Launcher: (click on images for larger pictures)
Free Construction Plans (8k PDF) Pre-launch (94k JPG)
Click here for Rocket Video (800k)
2 new launchers Take-apart for travel
Click here for More Free Rocket Assembly Pictures and Instructions.
---
Time Capsule III
Other neat stuff: (click on images for larger pictures)
Colorbars.Zip (7k) Brick_Van.JPG (60k) ASCII.PDF (98K) (100k) ( fromTektronix)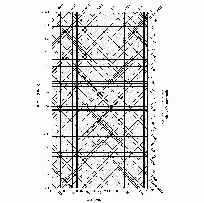 ImpedanceNomograph.pdf (1Hz to 10MHz)
ImpedanceNomographHiFreq.pdf (1kHz to 10GHz)
Schematic for Timex DataLink Watch Adaptor for LCD Monitor (8k)
Note: extra information on Timex DataLink Watch Adapter . . . I made the system for a Win98 LCD application. I just upgraded to WinXP. Now there is no choice for the CRT mode. The only option that shows is the LED adapter. WinXP will not use this adapter. I was given one of the adapters to dissect (thanks, Fred). Is there any interest in a USB version? It shouldn't be too hard to make a USB device to emulate the Timex adapter. Send me and email if you'd buy one.
If you have a Chrysler radio with push-buttons that don't work right (one button acts like you've pushed a different button), check out my repair method:
Repair of Chrysler Radio with Intermittent Push-Button Operation
Here's a troubleshooting tool for finding shorts that blow fuses in a car. Connect a tail light lamp across a blown (open) fuse. Use this "fuse" in place of the fuse that blows. The lamp will light when excessive current flows. I recently found that a penny had fallen into the cigarette lighter hole in the console of a Chrysler LeBaron. When the car went over bumps, the penny would shift and, occasionally, blow the fuse, causing the radio to lose power (same circuit). By watching the light while wiggling and shaking everything I could wiggle, the penny was located and the problem solved. Here are pictures showing the fuse end(64k jpg), the lamp end(48k jpg), and the whole device(76k jpg). The glass lamp is covered with clear heat-shrink tubing for increased ruggedness. Adhesive (Goop) was smeared on the wire terminations for added strain relief. Note: This works well when the normal draw of the fused line is small, compared to the normal current rating of the lamp.
---

23k GIF American Flag (for printing)

(proper dimensions thanks to www.usflag.org/flagspecs.html )

or download 23k Zipped AutoCad R12 DXF file

---

Here are some links to more fun stuff:

A friend's home (Boeing 727 airplane) at:

Carl Van Wormer, P.E., AE7GD
---